Jessica Lange Will Return To American Horror Story, Fans Freak Out
Constance Langdon returns to the cable TV ratings-busting series.
It's official: Jessica Lange will make her long-awaited return to the American Horror Story franchise after a four-season absence.
Lange, who appeared in the first four seasons of AHS, will reprise her infamous role as Constance Langdon in American Horror Story: Apocalypse, the upcoming eighth season of the popular FX network show.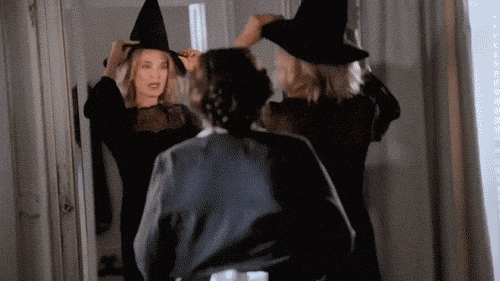 News of Lange's return broke on Friday, August 3, at the Television Critics' Association press tour panel in Los Angeles, which was attended by fellow AHS stars Paulson, Kathy Bates and Emma Roberts, and executive producer Alexis Martin Woodall.
A tweet from the show's official account confirmed that Lange's Constance, which she first played in 2011's AHS: Murder House, will be appear in an episode six of Apocalypse which will be directed by Paulson.
Fans are understandably not coping with the news of Lange/Constance's return.
Paulson, who has appeared in every AHS season thus far, is set to take on multiple characters in from of the camera, starting out as Cordelia, from season three's Coven.
"She is the Supreme for now," Paulson said during the TCA panel, before revealing that her Horror Story character, Billie Dean Howard, will also be back as well as another mysterious character.
"At the beginning of her story, that is the title that she holds. I don't know how long that is going to last."
Woodall added, "The story begins with the end of the world, then our world begins … if we're still here the world didn't totally end."
AHS creator Ryan Murphy shocked fans back in June when he announced that the highly-anticipated eighth season would be a long-hoped-for crossover between Coven and Murder House.
True to form, Murphy continued to leak info on the season, tweeting that AHS newcomer Cody Fern will play the role of Michael Langdon on July 28.
Michael first appeared back in Murder House, as the demon offspring of is Vivien Harmon, played by Connie Britton, who was raped by Evan Peters' Tate. Michael was later adopted by Lange's Constance adopted the demon child after the entire Harmon family died.
More news came to light at the TCA panel, where cast members Adina Porter, Billie Lourd, and Leslie Grossman shared the names of their characters. Grossman is set to play Coco St. Pierre Vanderbilt, Lourd will play Mallory, Porter will take on Dinah Stevens and Bates will play Miss Meade.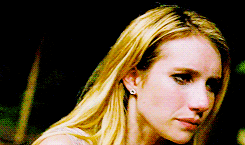 Meanwhile, Emma Roberts will be bringing back her maniacal character from Coven, Madison Montgomery, while AHS regular Evan Peters will also return. Joan Collins is set to join the series for the first time in an as-yet-unnamed role.
While Woodall did reveal that Murphy has asked "all of the witches to return," there's no official word that Lange will be joined by other vets from Murder House and Coven.
Feature image: Getty.