The Kardashians Are Klashing On Twitter And People Aren't Buying It
It's harder than ever trying to Keep Up With The Kardashians...
The season 15 premiere of Keeping Up With the Kardashians aired today, and to say it kicked off a bang would be an understatement.
If you're a follower of the famous fam, you've probably seen the preview in which Kim unleashes on sis Kourtney over her less-than-enthusiastic participation in their yearly Christmas card photoshoot.
"It's really important to me that our family does a Christmas card this year," she explained. "It's been a tradition for so long. It's one day out of lives for the year, and we have these memories forever. It's just something fun that we can all do together."
When Kourt refused to change her schedule to make time for the all-important yearly photo, Kim snapped.
"Get the fuck outta here and go," she told Kourt. "No one wants you in the fucking shoot. I'm planning it. I'm planning the shoot, so we don't want you in the shoot."
The drama didn't end there, however.
With the sisters regularly live-tweeting during the airing of the episodes, it looks like rewatching the feud during today's airing brought out some scorching-hot tea among the klan, who began taking jabs at each other over Twitter, much to our entertainment.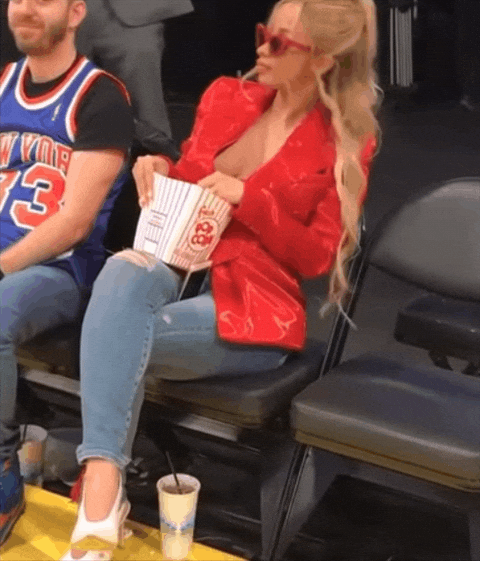 If you made it through all that without your eyes rolling all the way back into your head, then props to you.
You're probably also thinking what the rest of social media was, too -- that this entire "argument" over Twitter was fabricated publicity. And you know what? You'd probably be right.
Kourtney did, however, reveal to E! last Friday that the catfighting between herself and her sisters had in fact been bubbling under the surface since the last season.
"I think it started at the end of season 14, a lot of tension building between us," she told E! News. "I felt like every day almost I was being picked on and criticised and I just couldn't take it anymore."
"Honestly, I think it's ongoing," the mom of three revealed. "I've been really working on myself a lot and I think through my growth, I'm better at expressing myself. I think in the past I've always been great at like not being emotional. I think that I'm better now at expressing my feelings. So I think this is ongoing. It's a lot of communication instead of letting things go back into the way that they were. It's definitely a process and you'll see it throughout the season."
So whether or not the shade-throwing is all for the show remains to be seen, but the old saying remains to be true: the devil works hard but Kris Jenner works harder.
Image: E!