Kylie Jenner Spoiled The Handmaid's Tale For Fans And They Are PISSED
You had ONE JOB KYLIE!!!
She's used to sharing pretty much every detail of her life on social media --well, except that time she hid her pregnancy from us for nine full months -- but there was a particular spoiler for The Handmaid's Tale that Kylie Jenner spilled on her Instagram story that many fans did NOT want to see.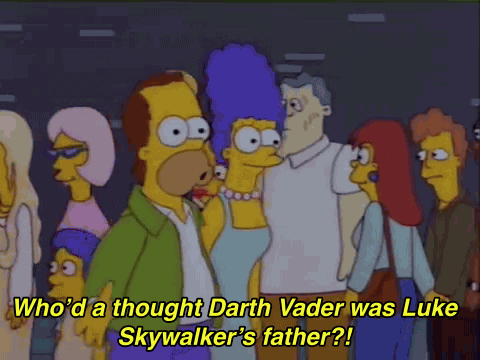 We should probably warn you now -- if you HAVEN'T caught up to the second season of The Handmaid's Tale yet, you may wanna avert your eyes. Here, check out these cute animal pics instead.
Okay? Cool? Cool.
Anyway, during the show's finale party attended by the cosmetics queen herself, followers on her IG story caught a glimpse of a family photo from the series that showed Fred and Serena with a baby.
Obvs, that means that Elisabeth Moss' character Offred aka June would have had her baby, only for it to end up in the couple's custody over hers.
Since it was legit the only content she posted regarding the show during the finale party, fans were P-I-S-S-E-D!
But not everyone was salty about the surprise spoiler, with fans of the reality star going bonkers over the fact that Ky loves the show -- as well as her new, fillerless lips.
Look, we don't know if Kylie meant to spoil the show for everyone or if she's just a savage who likes to watch the world burn, but sometimes spoilers just happen and there's not much you can do, y'know?
Feature image: Getty